Introduction
Dara Sakor project (also known as Kiri Sakor project and Koh Kong project) consists of 3 parts, 7-Star Sea technological, recreational, tourism luxury city development project, Dara Sakor airport, and Star Moon luxury coastal development project creating the economical corridors of South East Asia and the world. The project supported by 2 international seaports., 1 international Code 4 airport which will lead to overseas large planes to land directly to Dara Sakor and make it an ASEAN hub just like Bangkok and Singapore. This project currently takes place on 45,000 hectares (111,200 acres or 450,000,000 sqm) of land which was leased by the Chinese Union Group company for 99 years.
36,000 hectares of this land will be used for the development of a self-sufficient, productive city with futuristic innovations.
Dara Sakor project will cost $3.8 Billion dollars initial investment and total development cost over $30B USD revenue to the developer until 2027.
It is the biggest development in Cambodia. The second biggest development is the Ream City Project in Ream, Sihanoukville.
Dara Sakor Project Presentation PDF
Video of Dara Sakor Project – Drone Video and Photos
Project Facts: Cambodia's Biggest Flagship Development
Project Goals and Vision Of Dara Sakor Project: 2021-2030
By 2030, the project aims 1,300,000 residents, 6,860,000 annual tourists, 414,00 housing supply, 94,500 hotel rooms: 94,500, employment for 1,000,000 people. To compare with a city in the same region, in 2019 Cambodia coasts hosted 600,000 tourists (Reference). Sihanoukville had a 200,000 population when its real estate prices rose up to 10 times in 2019.
The Economical Corridors of the Project: A New Premium ASEAN Hub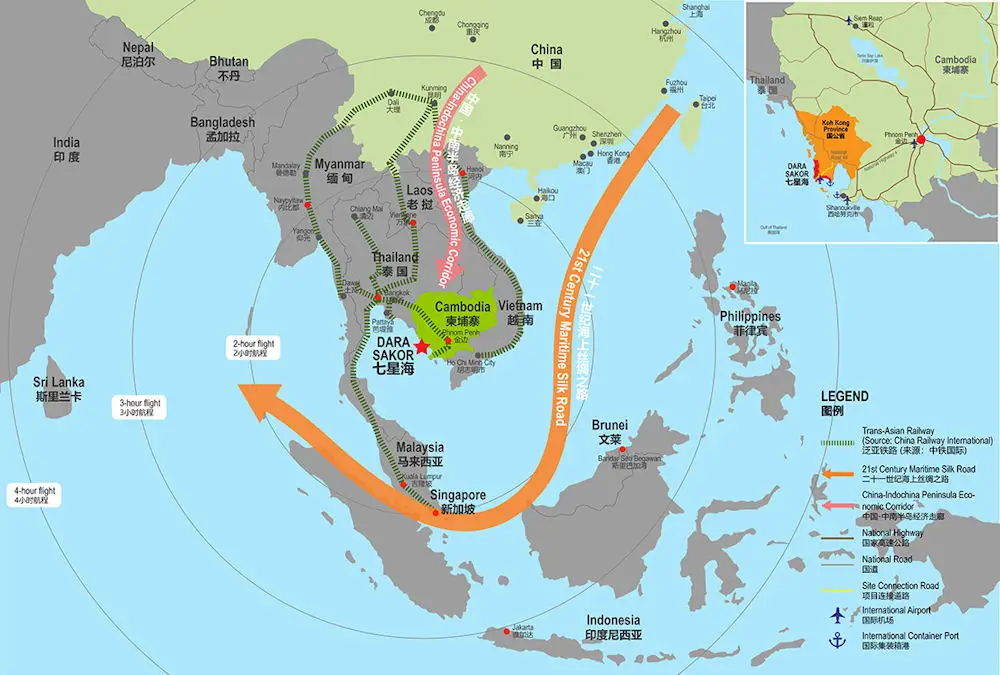 Flagship development can be defined as "significant, high-profile and prestigious land and property developments which play an influential and catalytic role in urban regeneration" (Bianchini et al., 1992,
p.252) (Reference)
Dara Sakor project is forming new economic corridors of Cambodia. Together with the other infrastructure projects, it will boost residents and tourist numbers as well as production, transportation, real estate, and all industries that can develop with the rapid and sustainable development of a region.
Dara Sakor Airport: Changing the Destiny of Cambodian Coastal Tourism
The Dara Sakor project brings a Code 4E International Airport (Dara Sakor International Airport) which will change the economy of Dara Sakor, Kiri Sakor, Srae Ambel, Koh Sdach, Koh Rong, Koh Rong Samloem, Koh Puos, and Sihanoukville. It will enable the landing of big aircraft such as Airbus A350, Airbus 340, and Boeing 777. This will allow direct flights from overseas and will make Cambodia as accessible and popular as Thailand. Cambodian tourism statistics will change forever.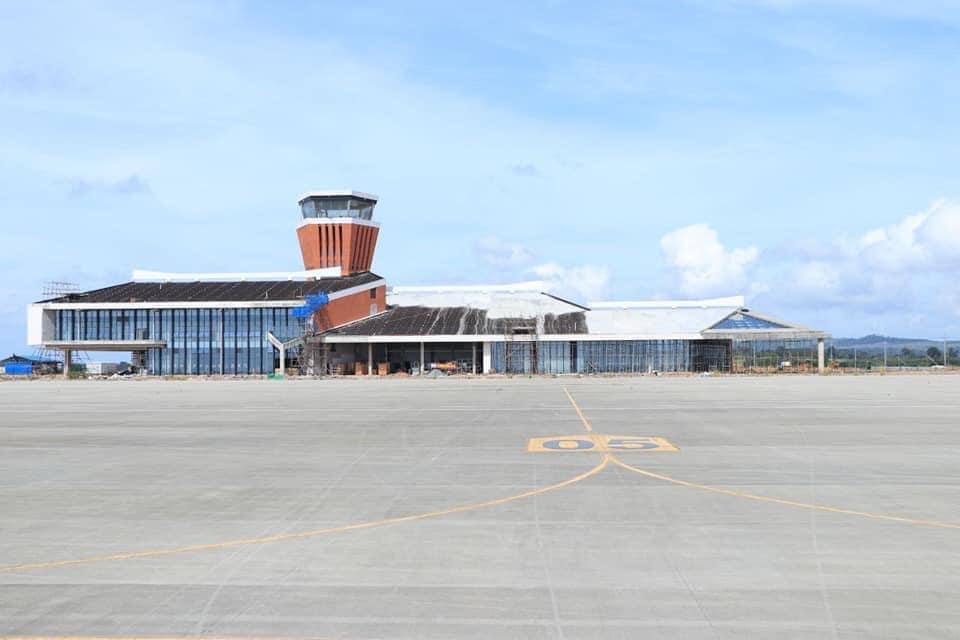 The most important aspect of Dara Sakor airport is it enables big aircraft to land. This will lead to direct flights from long distances such as New York will be hosted. It will change the economic corridor of the region. Dara Sakor will be a major ASEAN hub just like Bangkok Svurnami airport, Kuala Lumpur airport, and Singapore airport.
Dara Sakor has a Code 4E International Airport that is currently under construction and estimated to operate by 2021 or at the first quarter of 2022. This would reduce the average traveling time within ASEAN to about 2-3 hours and about 4-5 hours within East and Northeast Asia.
There would be a 100,000-ton international container terminal, a cruise terminal, a 2,000-ton cargo terminal, and a yacht terminal. Developing Dara Sakor into a world-class integrated land, sea, and air passenger flow system and logistics services.
The New Sea Routes
Sea routes are important economical corridors for exports, imports of goods, and play a vital definitive role in tourism, manufacturing industries. The project will bring n international seaport and Dara Sakor Cruise terminal. These 2 docks will allow private entrepreneurs to invest in speed boats from Dara Sakor. People living as well as tourists in Koh Kong, Dara Sakor, Botum Sakor, and Kiri Sakor will be able to visit Koh Rong and Koh Rong Samloem by a 15-20 minutes short journey and to Sihanoukville will be 45 minutes. This will boost tourism since so many tourists want to continue traveling and seeing as many beautiful places as possible. It will also let sea transportation of tourists and goods from Sihanoukville to Dara Sakor. Dara Sakor Cruise Terminal will bring international cruise ship visitors and contribute to the economy of the zone.
Dara Sakor international Seaport will be used as an international sea trade route hub that will send out the goods produced in Cambodia, especially in the industrial and technological zones of Dara Sakor – Kiri Sakor.
Land Routes: Economical Corridors for Tourism and Goods
Chinese Road and Belt initiative is also building highways in Cambodia (Reference). Dara Sakor and Sihanoukville will be supplied by National Road 4 (a.k.a. NR4), NR48, and by the new express highway between Phnom Penh and Sihanoukville. Sihanoukville and Phnom Penh will be connected to Koh Kong from Srae Ambel by the NR48. This will make NR48 suitable for industrial property and all surroundings suitable for long-term living and tourism.
Dara Sakor Project Layouts
Zone Map: 11 Zones for Sustainable Boosted Economy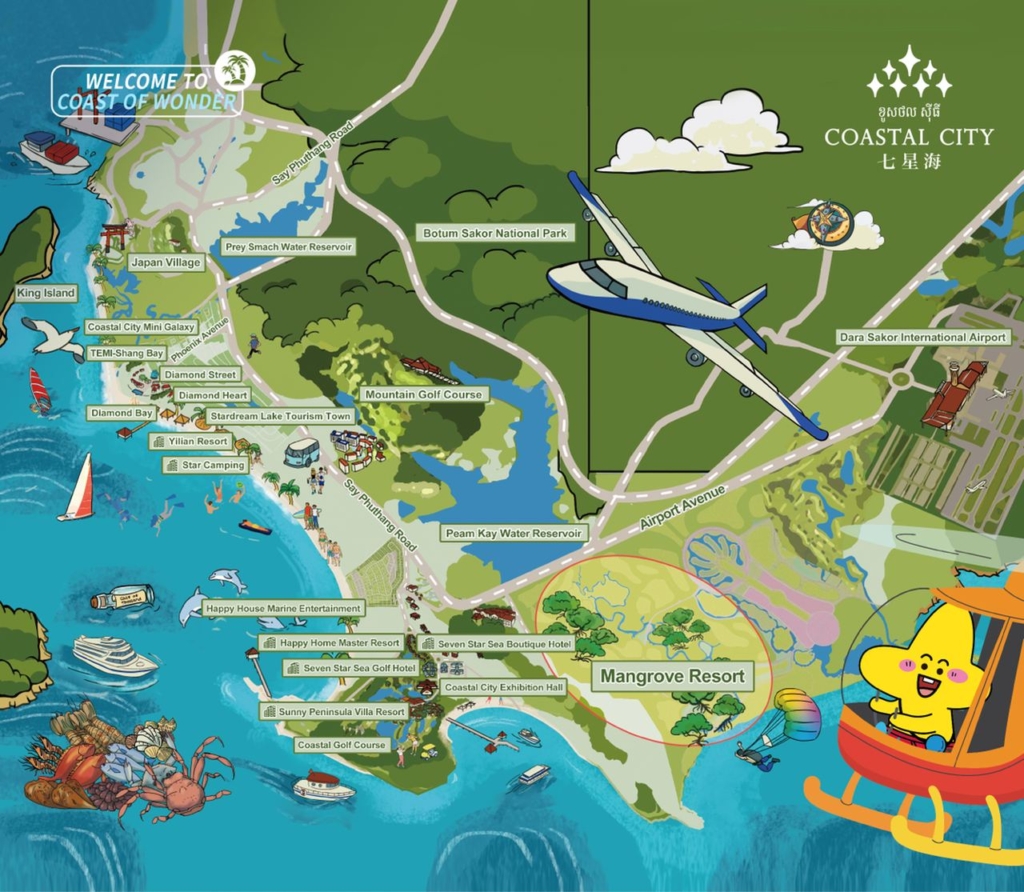 It is a whole city. There are 11 zones in the project. There is a high technology innovation zone (technological industrial zone) that will change the economy of Cambodia. Other zones are Residential zones in the forest, highland, seaside, lake surrounding, elite clubs, recreation areas, multiple unique Golf courses, and more.
Project Layout on Aerial Image: 12 Unique Premium Attraction Concepts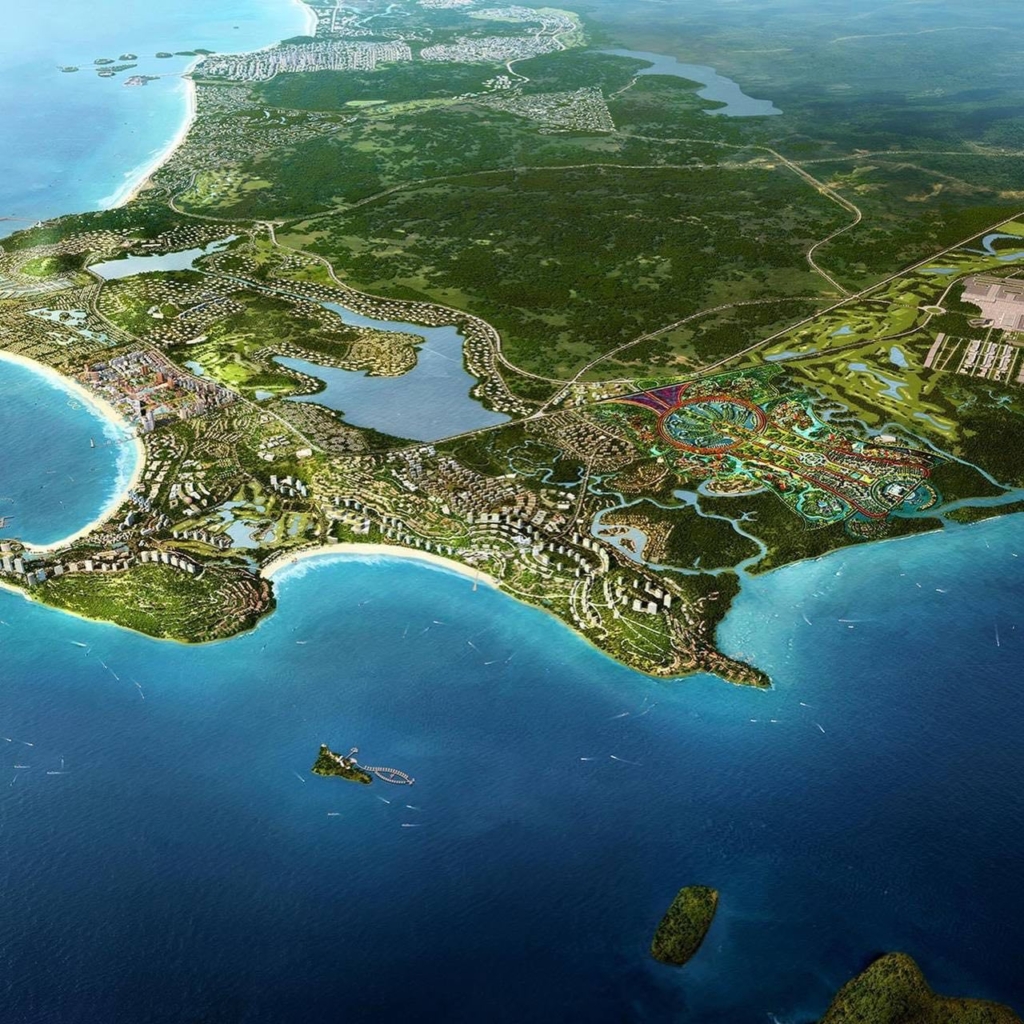 There are 12 unique premium attraction concepts in this project targeting all kinds of residents and tourists (cultural, luxury, leisure, party, nature admirer, sports lover, golf players and audience, people who like yoga and meditation, shoppers, and more:
Cultural Theme Park (Huge)
Landmark Temple
Floating Hotel
Water Purification Facility
Floating Stage for concerts and fairs
Floating water market
Tropical Botanic Park
Permanent site for ASEAN forum
Windsurfing club with resort
Duty-Free shopping mall
Unique themed Golf-Courses
Wellness and Recreation town
Dara Sakor Project Photo Gallery with Captions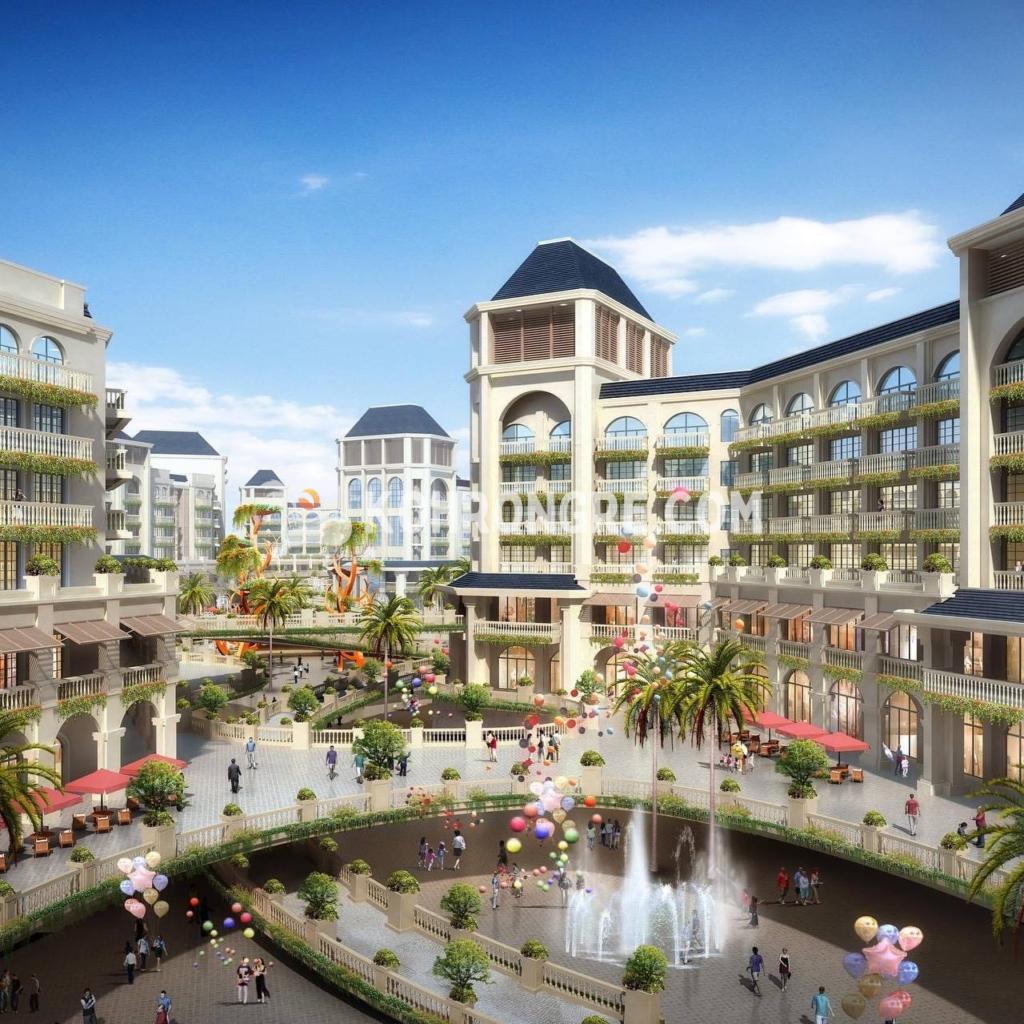 Dara Sakor Project Sales Average Prices
1. Star Moon coastal development: A huge development on the coast. There will be luxury apartments, villas, townhouses, twin villas, shophouses, shopping malls, high-end commercial and residential spaces. The average price will be $2000 per sqm. There will be a special discount and prices will be $1440 per sqm for a 1-time payment until August 2021. This area is suitable for self-housing, commercial and residential goals.
2. Star Moon Lake Development: In this area, the company is selling land plots available for self-development. The average prices are $360 per sqm. Minimum 100 sqm plots are available. Airbnb, short-term and long-term rentals, hotel apartments, serviced property models expected in this area. This area is suitable for business purposes, lease out (rental income), and self-housing seeking people.
3. Temi Town: The company is selling land plots available for self-development in this area as well. The average prices are $200 per sqm (2022). Minimum 500 sqm plots are available in this area. The target audience is the audience who expect a great return in 5 years. This part will be sold by GRR (Guaranteed Rental Return) option as well.
Contact us for available property information and investment opportunity.
One Belt One Road: The $8 Trillion Dollars Project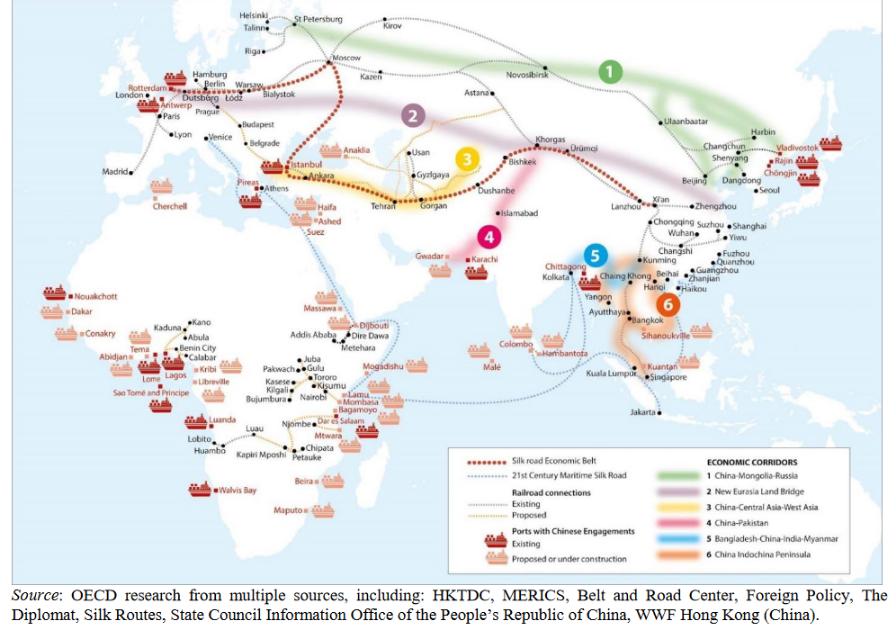 In 2013 China announced the biggest project ever: The new silk road will create new economical corridors and hubs and let China produce goods in other continents and deliver worldwide from new production points and trade routes. There are actually 2 initiatives: Silk Road Economic Belt (land routes and hubs)and the 21st Century Maritime Silk Road initiatives (marine routes and hubs).
One Road One belt project aims to turn the destinations into modern cities with super convenient transportation and access to goods and services. Their projects involve highways, bridges, ports, airports, railways, speed trains, high-speed transportation by vehicles with innovative technology.
Cambodia's Role In the OBOR Project Explained
The signing of the One Belt One Road (OBOR) partnership agreement between Cambodia and China took place in October 2016, during General Secretary Xi Jinping's state visit to Cambodia, under the joint witness of the heads of state of China and Cambodia, signed the Memorandum of Understanding between the People's Republic of China and the Kingdom of Cambodia on the preparation of a plan for jointly advancing the "Belt and Road" construction cooperation plan. Cambodia has officially become an important part of the Belt and Road with this agreement.
As the sixth item in the Memorandum of Understanding on Key Projects for Joint Promotion of Capacity and Investment Cooperation, the project became a strategic project of Cambodia's Belt and Road Initiative, which received high-level attention and support from both countries.
Since 2016, China started infrastructure and massive development projects including airports, roads, schools, hospitals, wastewater management systems, ports (Kampot International Tourism Seaport, 2 seaports in Dara Sakor).
The contractor of the project, MCC Singapore, explains the role of Chinese companies in Cambodia's foreign investments:
Cambodia is an important country in China's The Belt and Road initiative. In recent years, Cambodia has witnessed rapid economic development and steady progress in China-Cambodia cooperation."The Belt and Road" has injected great impetus into Cambodia's development transformation and upgrading, and bilateral cooperation in various fields has yielded fruitful results. Chinese companies have been investing in Cambodia with a strong momentum and sound investment. China has become the largest investor in Cambodia.
Cambodia GDP: an Emerging Economy with Rapid Development Rate
Here is a GDP annual growth rate chart from World Bank. If you want to research more data compared to other countries, please check the advanced economical analysis table at World Bank website: http://wdi.worldbank.org/table/WV.1