Koh Rong Island, a popular tourist destination in Cambodia, is undergoing a major transformation with the development of its electric grid and street lighting system. This project is currently 50% complete and progressing steadily, marking a significant milestone in the island's infrastructure development. Together with the development of concrete roads and construction of Koh Rong airport, island is modernizing at a high speed.
Once completed, this project will provide Koh Rong with a reliable and uninterrupted supply of electricity, benefitting both residents and visitors alike. The island's streets will also be safer and better-lit, improving the overall quality of life for those who call Koh Rong home and those who visit.
The collaboration between the Royal Group and the state-owned utility Electricite du Cambodge (EDC) is set to invest in undersea power cables, linking Koh Rong with the mainland. In addition, about 60km of transmission lines are being erected on the island, ensuring that the electricity supply is distributed efficiently and effectively.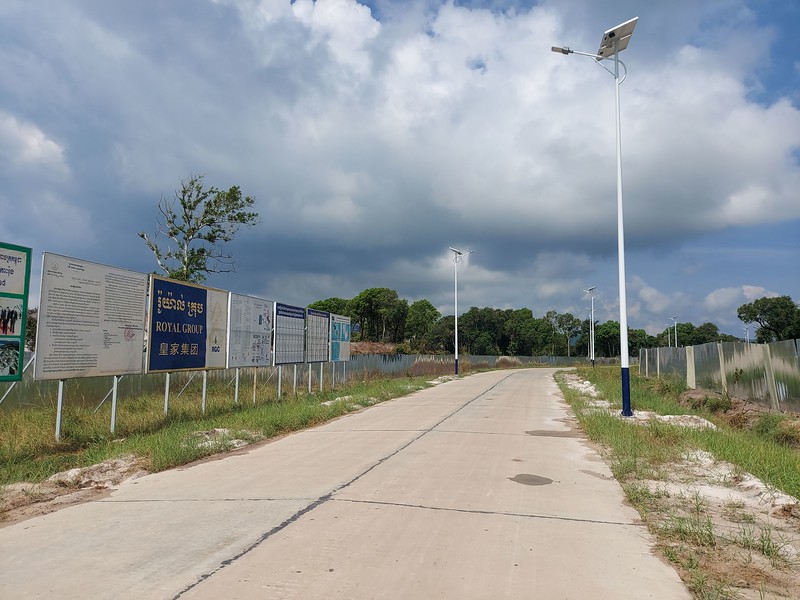 This modernization and infrastructure upgrade of Koh Rong Island is expected to boost property prices, presenting an excellent opportunity for investors and property buyers to take advantage of the growing demand for real estate on this paradise island. As Koh Rong continues to transform into a modern and fully equipped island destination, it is becoming an increasingly attractive location for both locals and tourists alike.