Cambodia's commercial real-estate market is developing at a huge pace. Its commercial buildings and apartment complexes are being built to an increasing extent around the country. Since Cambodian property is growing by leaps and bounds, therefore its high manufactured skylines are now converted into high-rise buildings and commercial centers.
Cambodia represents the frontier market, which is also called pre-emerging markets. Their emerging trend in economic development ranked it to be a huge contributor towards global income. Besides, Cambodia got a high population and its frontier markets help them to create a better workforce for commercialization income.
Frontier markets provide long-term opportunities and developments. It can give you significant growth within few years. 60% of the Cambodian workplace is filled with 30 years old young people, which clearly shows that this country got a young generation leading its future – the growth of the country is increasing day by day.
Cambodia experienced two decades of holding strong economic growth, 7.6% average of Gross Domestic Product (GDP) from 1994 to 2015. In the past 21 years, Cambodia was ranked one of the rapidly growing countries in South Asia. The increasing growth of Cambodia led it towards one of the middle-income developing countries by 2016.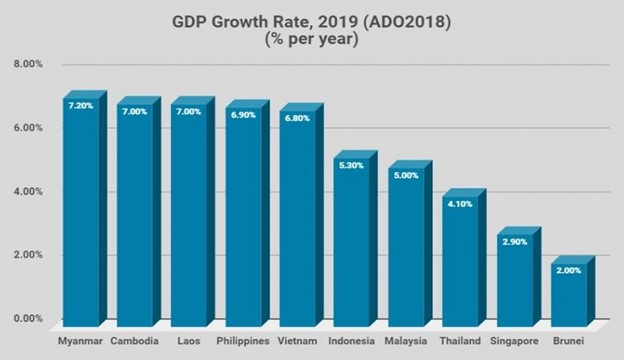 Is investment in Cambodia's real estate profitable?
Although Cambodia is the least developed country in Southeast Asia now it has expanded its economy to attract local as well as overseas investors. The commercial market is in its boom and investors are biasing from residential real estate market towards commercial market.
Here are the reasons why investing in Cambodia's real estate is profitable.
Cambodia's new residence policy made it easy for foreigners to come and invest in both residential and commercial markets – but most overseas investors have changed the trend towards a commercialized real estate hub. Foreigners can get freehold ownership of the building up to 70% and can invest in strata-titled commercial units.
One of the key reasons for foreign investment – as compared with neighboring countries – Cambodia maintained its economic growth rate of 7.0% to 7.5% on average. This attracts foreign investors. Although it is a new market in the region it assures you the best return on investment opportunities.
One example of projects where foreigners have bought strata-titled commercial units is "The Peak". Investors often enjoy guaranteed rental incomes that provide good cash-flows for years. The Peak, for example, offers a 55% guaranteed rental income over 10 years.
Investors always seek paths to gain maximum profit from even a small investment. As Cambodia's market has newly emerged so it provides low market rate commercial apartments as compared to Singapore and Vietnam. Prime property in central Bangkok is 5 times more expensive than in Phnom Penh.
Foreign corporate investment in Cambodia
The County's economic growth largely depends upon its corporate industry. As the industry grows it brings investments and hence economy booms. Cambodia provides the best corporate opportunities in the region. Many companies acquire commercial properties in Cambodia and invest intelligently to gain the best outcomes.
You can either set up a private limited company or a limited liability company with a local partner in Cambodia – in both ways you will get market competitive results. However, investing in a real estate trading company can set you back more profit as compared to other company types.
According to 2020 World Investment Report by UNCTAD, Cambodia recorded its highest ever FDI in 2019, USD 3,7 billion (a rise of 16% compared to USD 3,2 billion in 2018), mainly due to robust investments in manufacturing and services.
| | | | |
| --- | --- | --- | --- |
| Foreign Direct Investment | 2017 | 2018 | 2019 |
| FDI Inward Flow (million USD) | 2,786 | 3,208 | 3,706 |
| FDI Stock (million USD) | 27,048.60 | 30,369.90 | 34,030.30 |
| Number of Greenfield Investments* | 39 | 51 | 19 |
| Value of Greenfield Investments (million USD) | 1,965 | 3,004 | 98 |
China's importance to Cambodia's tourism industry
The Chinese stay essential to the neighborhood the travel industry, an area that has developed by twofold digits year on year. The Tourism Ministry assesses that 10 million vacationers will visit the country every year by 2025, which is certifiably not an unassuming number for an outskirts market.
Notwithstanding China, numerous tourists come from Vietnam, Laos, Thailand, South Korea, Japan, Singapore, Malaysia, Europe, and the United States.
Advancement in the Kingdom's travel industry has to a great extent been credited to monetary advancement, more flights, and the improvement of new and existing vacation spots.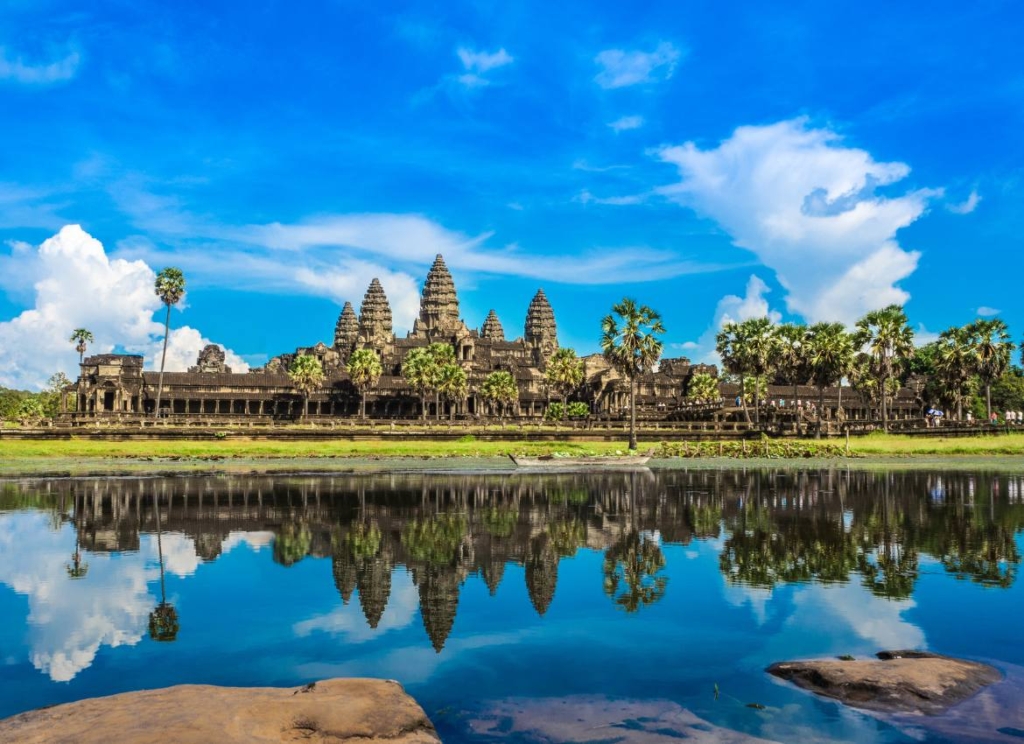 Types of the commercial properties available for the investors
Before you invest in commercial real estate – you must have an understanding of how the market will perform. It will require a lot of effort and huge research work, which we have made easier for you in the following article.
Hotel or resorts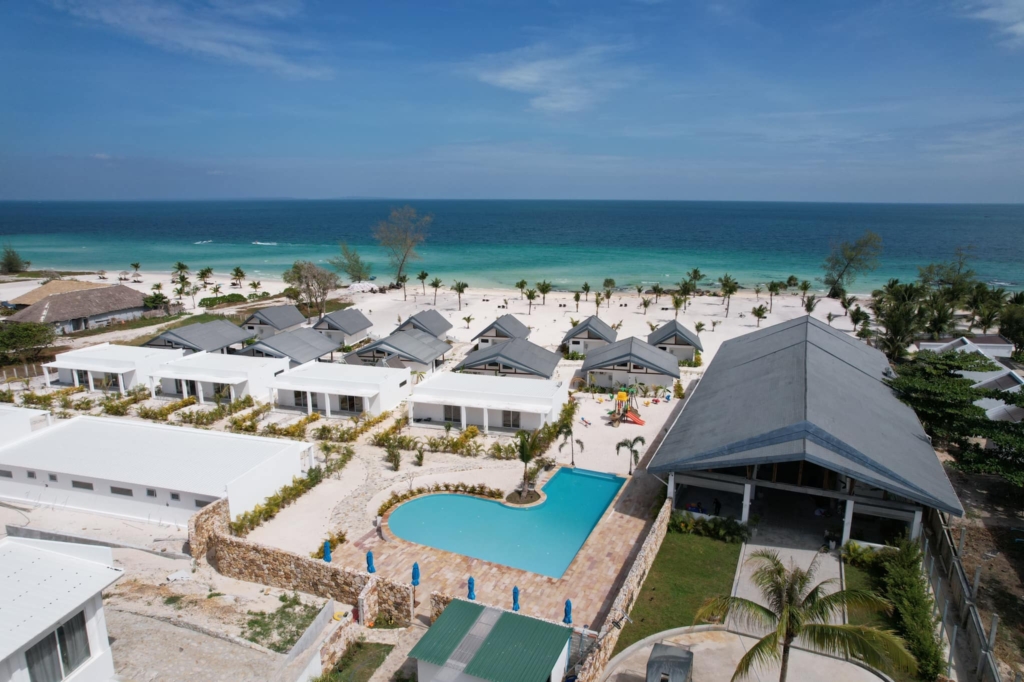 Asia is always been the best tourist spot. A large number of visitors come to this region from all over the world. They surely use the facilities like hotels and resorts and hence their demand increases. The number of visitors has increased by around 10% from 2019-2020 and is projected to be increased manifold by 2023.
Cambodia has more than 900 hotels and 54,000 rooms for tourists. Hotel Prices are significantly lower in Cambodia than in neighboring countries like Singapore, Thailand, Vietnam, and Indonesia. That is the main reason for tourists to come to Cambodia. For now, Thailand is the main tourist attraction site but it is being expected that Cambodia will be the next attraction spot in the upcoming years. So Investing in commercial properties like hotels/resorts would bear you better results than other opportunities.
Knowing that Cambodia's main tourist attractions are Phnom Penh, Siem Reap, and Sihanoukville. But due to its pompous sites and international airport available at Siem Reap, it has taken grounds than other cities. Worth mentioning is also that Phnom Penh has overtaken the position as the most visited city, now ahead of Siem Reap.
Food & Beverage Sector
As Cambodia's welcoming environment to tourists grows, investors also seek new ways to get guaranteed profit from their investment. Hence, they are investing in the hotel industry and food & beverage sectors. Statistically, hotels in Cambodia has grown manifold in recent years and is projected to reach an apex point in the region. Therefore, the demand for new hotels and bars would be increased at an equal pace and it would provide a huge to investors to invest in commercial real estate to a value in the running economy.
Office Space
If you search for office space, at that point Phnom Penh ought to be at the first spot on your list.
The workplace space market probably won't be just about as large as in adjoining nations like Thailand and Vietnam, yet we do consider it incredible to be as numerous unfamiliar organizations set up activities in Cambodia.
Chinese organizations are the developing wellspring of office interest in Phnom Penh right now. The Chinese records for the greatest measures of ex-pats and China assume an inexorably essential part in Cambodia's economy all in all.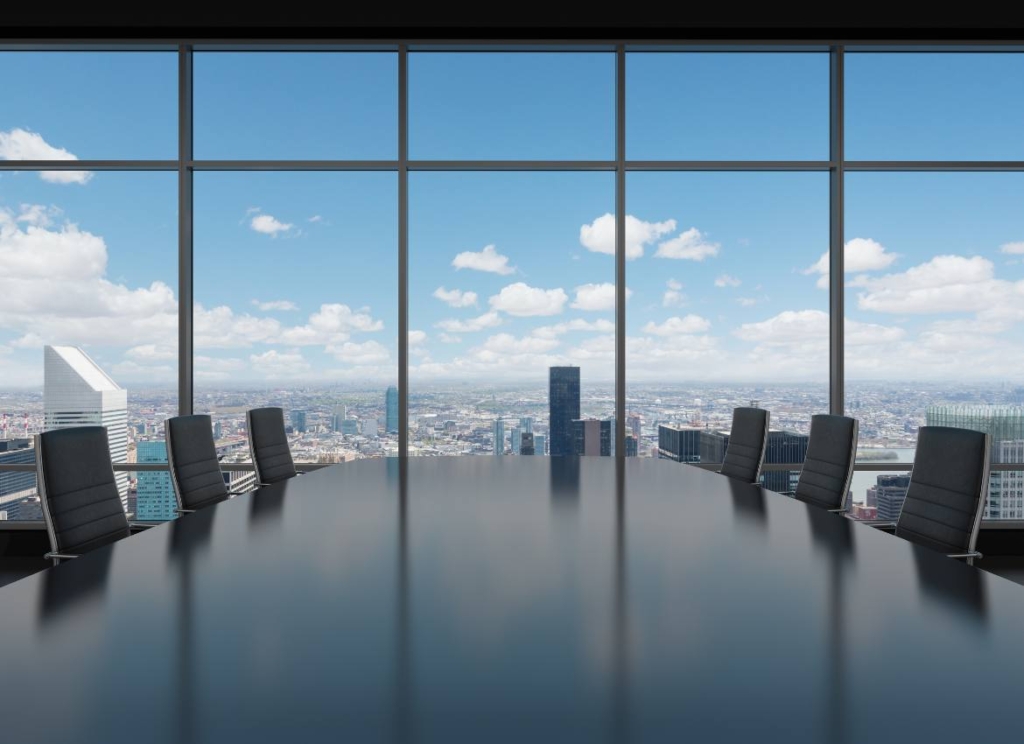 Retail property
The retail property market is doing genuinely well in Cambodia, despite being more modest than that of Vietnam, Malaysia, and Thailand.
In the coming years, we will see more shopping centers and malls opening and the inventory of retail space was at 338,505 square meters of the net leasable zone in the primary portion of 2019.
This number was relied upon to increment to more than 1 million square meters by 2021. Once more, this number will most likely be diminished altogether because of the pandemic.
Mechanical real estate and warehouses
Warehouse property became more popular in th last 5 years. Assembling is filling consistently in Cambodia and we see a more prominent interest in modern land. In the earlier year, we saw an absence of supply for the two industrial facilities and distribution centers, as the Cambodian economy keeps on developing.
The material business is the greatest in Cambodia and brands like Nike and Adidas all have manufacturing plants here.
The absolute most fascinating territories are Dangkor, Prek Pnov, and Sen Sok regions as the modern zones are moving there. Modern opportunities stay low and the rentals are relied upon to increment.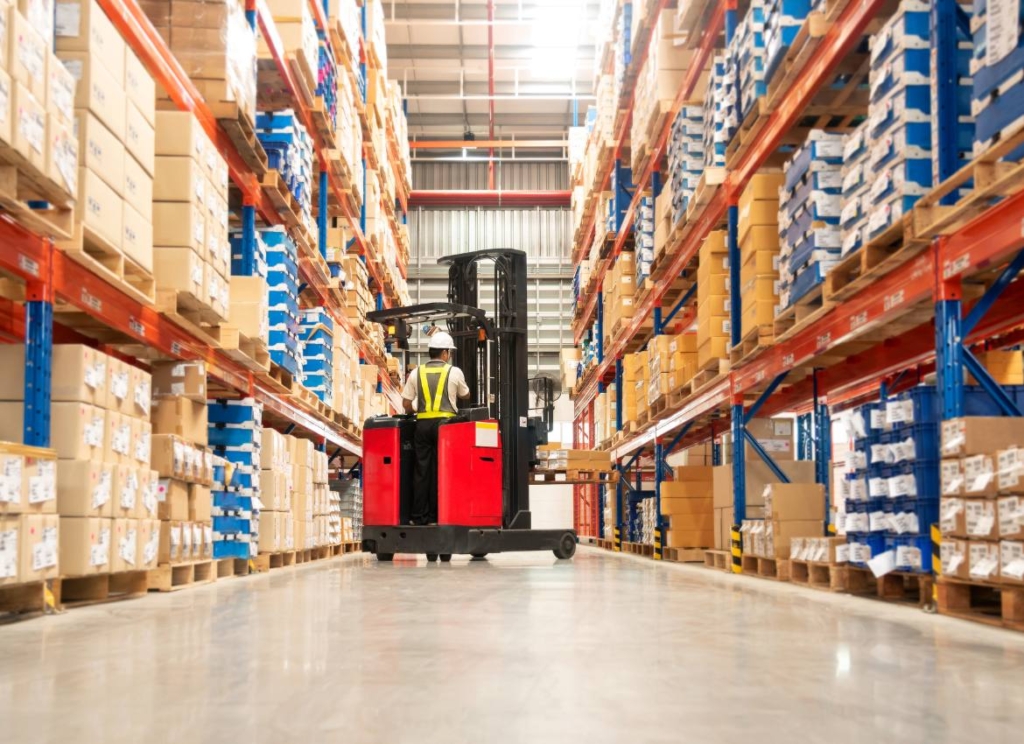 Vehicle parks
Cambodia isn't that fascinating with regards to interests in vehicle leaves (yet) as it's as yet a boondocks market that needs more space to develop. This may turn out to be more intriguing a long way ahead later on. Parking space real estate has high potentials in cities with high population density.
The best cities in Cambodia concerning commercial property investments
Phnom Penh is the greatest city in Cambodia and where generally political and business choices happen. The city has surely the most fascinating business housing markets provincially.
Office space, inns, and mechanical property would all be able to be found here and the city doesn't just depend on the travel industry or farming.
Sihanoukville, then again, depends vigorously on the travel industry and financial backers principally target interests in inns and resorts. The city has a portion of Asia's best seashores, particularly on the off chance that you visit less packed territories.
The travel industry is set to fill in Sihanoukville and it very well may be beneficial investigating the lodging market. Currently, Sihanoukville, Koh Rong, and Koh Rong Samloem islands have the biggest number of tourists for seaside tourism. All things considered, the market has gotten swarmed in the previous years because of the numerous Chinese who contribute there.
Kampot, on the other hand, targets international cruise tourism. There is a new cruise ship port being built. There is also an artificial beach under construction for tourists.
Siem Reap draws in numerous vacationers as it's the home of Angkor Wat, a sanctuary unpredictable and the greatest strict landmark on the planet.
Phnom Penh just outperformed Siem Reap as far as yearly guests as of late, Siem Reap stays as perhaps the most mainstream voyaging objections in Asia.
What amount do I need to pay as tax?
Transfer tax: 4% (paid when purchasing the property)
Property tax: 0.1% (paid yearly)