70 km of concrete road will be completed on Koh Rong city in the next 16 months, electric grid and airport afterwards
On July 14, 2020, Royal Group Koh Rong Development Company and Sinohydro Corporation Limited held a signing ceremony for the construction of a 70-kilometer concrete road which is 8 meters wide on Koh Rong Development Area, Koh Rong City, Preah Sihanouk Province, Cambodia.
Sinohydro Corporation Limited is a Chinese state-owned hydropower engineering and construction company. In the 2012 Engineering News-Record Top 225 Global Contractors, a ranking by annual revenue, the company is 14th by overall position and 6th among Chinese construction companies.
The signing ceremony took place at the Goddess of Liberty Hotel & Resort in Sihanoukville on Tuesday, July 14, 2020, presided over by Kouch Chamroeun, Governor of Sihanoukville, Chea Vuthy, Deputy Secretary General of the Development Council; Sok Chenda Sophea, Minister of Home Affairs, Deputy Prime Minister and Secretary General.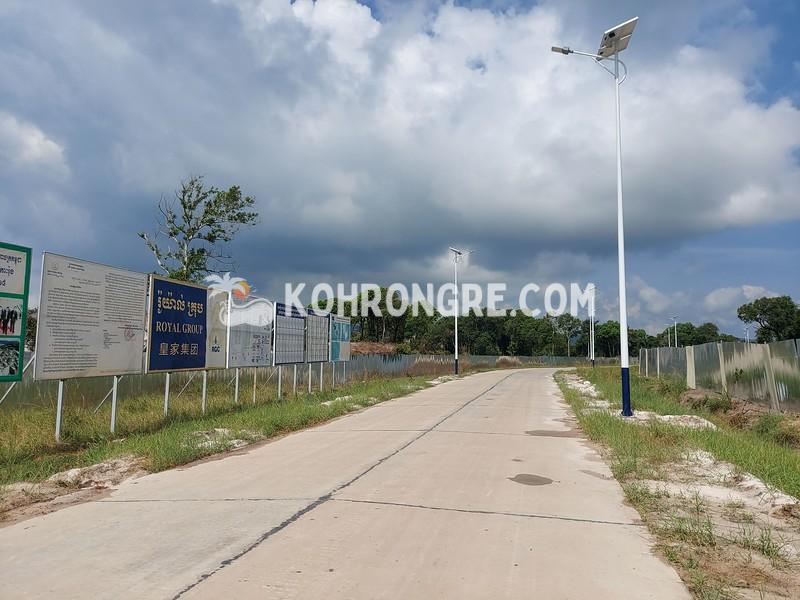 The Council for the Development of Cambodia will be attended by the Deputy Governor, the Mayor, the Director of the relevant departments, and officials of Sihanoukville Provincial Hall.
Neak Oknha Kith Meng, CEO of Royal Group, pointed out that according to the agreement, the construction of a concrete road on the Koh Rong development area will cost 35 million US dollars and will be completed within 16 months. In accordance with the Master Plan for Infrastructure Development approved by the Inter-Ministerial Commission of the Council for the Development of Cambodia on October 9, 2010. Kith Meng added:
"On Koh Rong, we will finish [road construction] in 16 months, [roads] will be available to use before the deadline; when the road is ready, we will install street lighting and build only large scale, electric grid project with the airport."
Royal Beach: Koh Rong development project will develop simultaneously with the road project. Koh Rong development project will cost $285 Million USD. For the photos of this project's layout please visit: Koh Rong project layout revealed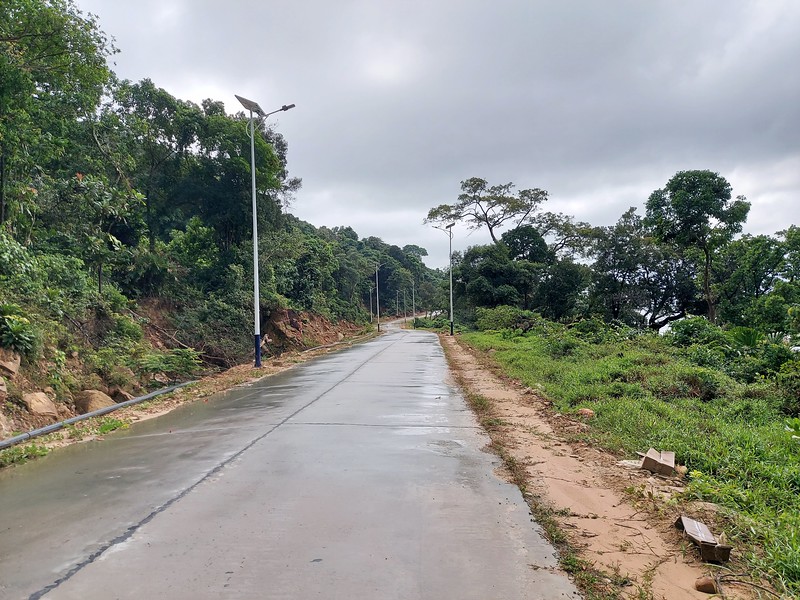 Kouch Chamroeun (the Governor of Sihanoukville) emphasized that this project announced today is an important object of progress for Sihanoukville in building tourism:
"This is a process and development project of Royal Group, which will not only build on the road infrastructure, the company will continue to build and develop the power project (electric grid) as well as the airport… We need to prepare the infrastructure to protect and maintain a clean environment to be a tourist city."
Sihanoukville Governor also requested the relevant institutions, especially the Royal Group, to develop a project to build a waste-to-electricity power plant that is best for Koh Rong city.
References:
1. https://cambodiabanknews.com/stock/613/
2. https://www.khmertimeskh.com/50744746/development-of-70km-road-across-koh-rong/
3. http://www.sntvbreakingnews.net/social/402.html
4. https://construction-property.com/royal-group-invests-us35-million-building-70km-roads-on-koh-rong-island/
5. https://cne.wtf/2020/07/19/koh-rong-master-plan-includes-new-airport/
Read Koh Rong news, Koh Rong Samloem News, Sihanoukville and Cambodia news: Koh Rong news
For buying, renting, selling land, or any other property on Koh Rong or Koh Rong Samloem islands, please check: Koh Rong property